http://www.huffingtonpost.com/off-the-shelf-/12-novels-that-take-a-bit_b_9439292.html?utm_hp_ref=books&ir=Books
12 Novels that Take a Bite Out of the Big Apple
By Hilary Krutt | Off the Shelf
British novelist Angela Carter once declared, "Cities have sexes: London is a man, Paris a woman, and New York a well-adjusted transsexual." This feeling of perpetual movement–that the city is continually revealing new aspects of itself–is perhaps what makes it so universally beloved by residents and tourists alike. These twelve books place New York center stage as a living, breathing character in its own right.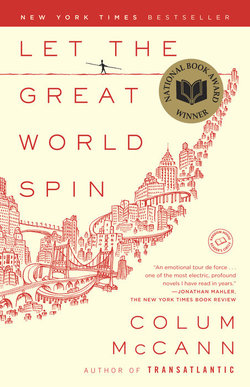 Let the Great World Spin by Colum McCann
On a hot summer day in 1974, Philippe Petit walked across a tightrope strung between the Twin Towers. Colum McCann's National Book Award-winning novel introduces a dynamic cast of characters connected to this moment in ways large and small, from a grieving Upper East Side housewife to a prostitute in the Bronx. McCann's tender and impactful storytelling breathes life into the city that unites their stories.
Read the review here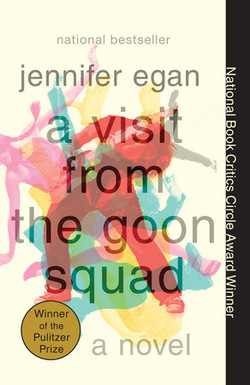 A Visit from the Goon Squad by Jennifer Egan
Jennifer Egan's bold, interlocking narratives circle the lives of a host of characters whose paths intersect over many years and locales, but who are all somehow connected to the New York music scene.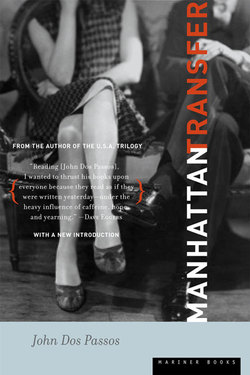 Manhattan Transfer by John Dos Passos
This celebrated portrait of 1920s New York reveals the lives of wealthy power brokers and struggling immigrants alike. From Fourteenth Street to the Bowery, Delmonico's to the underbelly of the city waterfront–Dos Passos chronicles the lives of characters struggling to become a part of modernity before they are destroyed by it.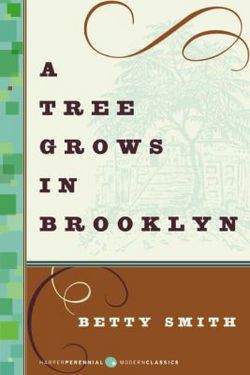 A Tree Grows in Brooklyn by Betty Smith
This beloved classic tells the story of young, sensitive, and idealistic Francie Nolan and her bittersweet coming of age in the rundown neighborhood of Williamsburg. By turns sublime, heartbreaking, and uplifting, Betty Smith's novel has enchanted readers since its publication in 1943.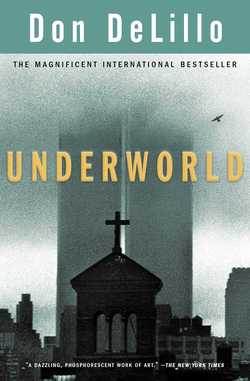 Underworld by Don DeLillo
This National Book Award finalist is about an artist and an executive whose lives intertwine in New York throughout the overarching conflict of the Cold War. A novel that confronts every challenge of this extraordinary time–it is Don DeLillo's greatest and most powerful work of fiction.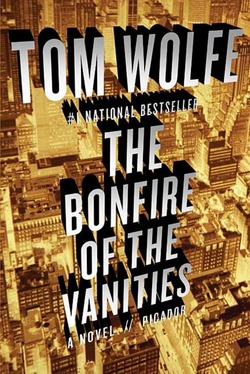 The Bonfire of the Vanities by Tom Wolfe
This quintessential story of 1980s New York centers on three characters–a WASP bond trader, a Jewish assistant district attorney, and a British expatriate journalist–as they navigate a cutthroat world of ambition, racism, social class, politics, and greed.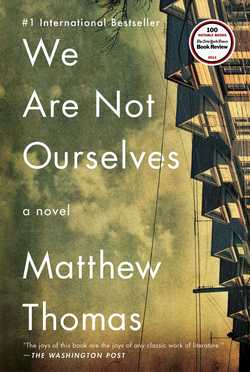 We Are Not Ourselves by Matthew Thomas
The promise and tragedy of postwar America is charted in this riveting portrait of an Irish-American family as they chase the American Dream from their home in Woodside, Queens. As they build the life they have always imagined, an inescapable darkness enters their lives. At once expansive and exquisitely detailed, what readers will remember most is the huge heart at its core.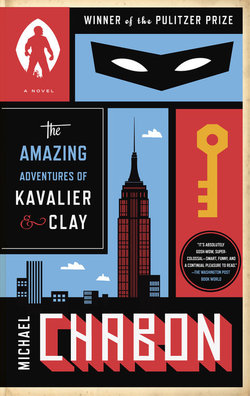 The Amazing Adventures of Kavalier & Clay by Michael Chabon
This exuberant, irresistible winner of the Pulitzer Prize begins in New York City in 1939 when Joe Kavalier, a young escape artist, arrives on the doorstep of his cousin, Sammy Clay. Looking to cash in on the comic book craze gripping the nation, Joe and Sammy embark on an adventure that takes them deep into the heart of Manhattan and of old-fashioned American ambition.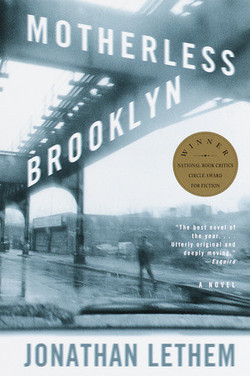 Motherless Brooklyn by Jonathan Lethem
This compelling and compulsive riff on the classic detective novel features Lionel Essrog, a misfit who works for a small-time mobster's limo service-cum-detective agency. Brooklyn–with its charming folkways and bad-guy swagger and sentimentality–becomes a major character itself.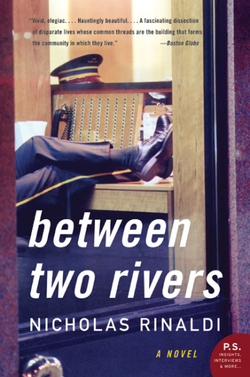 Between Two Rivers by Nicholas Rinaldi
Farro Fesco, the concierge at Echo Terrace condominium, is intimately acquainted with the interior lives of the people who pass through his lobby–from a former World War II German fighter pilot to an Iraqi spice merchant. In this beautiful tribute to the human spirit, Farro comes to know himself as he learns the secrets of the residents of Echo Terrace.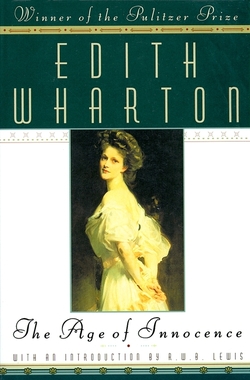 The Age of Innocence by Edith Wharton
Set in 1870s New York high society, this was the first book written by a female author to win the Pulitzer Prize for Fiction. The plot centers on an upper class couple's impending marriage, and the introduction of the bride's cousin, plagued by scandal, whose presence threatens their happiness.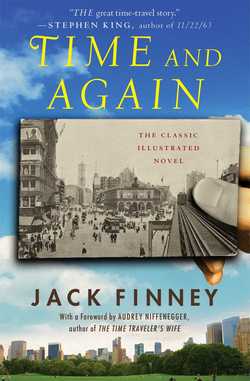 Time and Again by Jack Finney
If you've never read Jack Finney's beautiful New York novel, now is the time to fall in love with this much-admired, time-honored classic. It is admired for its rich, painstakingly researched descriptions of life in New York City more than a century ago, and for the swift adventure at its core.