http://www.huffingtonpost.com/off-the-shelf-/10-books-coming-to-a-movi_b_9330568.html?utm_hp_ref=books&ir=Books
10 Books Coming to a Movie Theater Near You
By Erin Flaaen | Off the Shelf
I'm not really a film critic. When it comes to book to movie adaptations, though, I suddenly become the one person everyone wants (or doesn't want) to go to the theater with. That's because I will laugh, I will cry, and I will critique. Here are ten book-to-movie adaptations that I look forward to dissecting in copious detail in the coming months.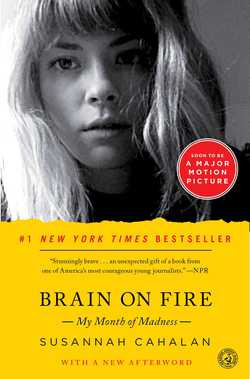 Brain on Fire by Susannah Cahalan
In this heartbreaking memoir, Susannah Cahalan details her descent into madness, her family's inspiring faith, and her lifesaving diagnosis with the rare autoimmune disorder encephalitis. Chloë Grace Montz takes this gripping medical mystery to the silver screen.
RELEASE DATE: 2016
Read the review here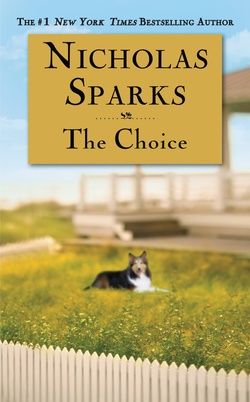 The Choice by Nicholas Sparks
When Gabby Holland moves in next door, Travis Parker abandons his once coveted carefree lifestyle, beginning a tale of lost and found love.
IN THEATERS NOW.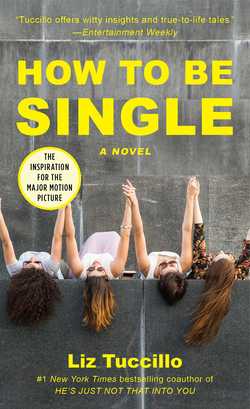 How to Be Single by Liz Tuccillo
Tired of being eternally single, Julie Jenson sets out to discover how women around the world deal with singledom. From Paris to Brazil to Sydney to Beijing, Julie falls in love, gets her heart broken, and learns more than she imagined.
IN THEATERS NOW.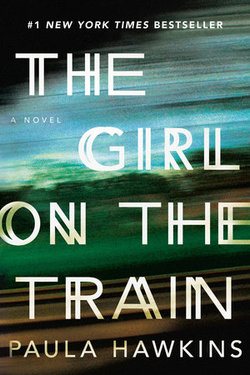 The Girl on the Train by Paula Hawkins
f you loved
Gone Girl
, this one's for you! When Rachel's view from the commuter train reveals something shocking, she can't keep it to herself, setting off a disastrous chain of events. Emily Blunt and Justin Theroux star in the film adaptation of this Hitchcockian thriller.
RELEASE DATE: October 7, 2016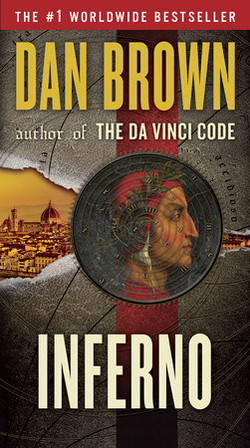 Inferno by Dan Brown
In Ron Howard's new film, with an assassin on his trail, Robert Langdon (played by Tom Hanks) and a resourceful doctor (Felicity Jones) embark on a harrowing journey to unravel a series of codes left by a brilliant scientist who was obsessed with the end of the world.
RELEASE DATE: October 14, 2016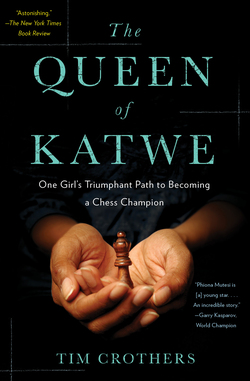 The Queen of Katwe by Tim Crothers
Here's the remarkable true story of Phiona Mutesi, a teenage chess prodigy growing up in Uganda, one of the world's most unstable countries. Starring Lupita Nyong'o and David Oyelowo,
The Queen of Katwe
will continue to inspire millions from the pages to the screen.
RELEASE DATE: 2016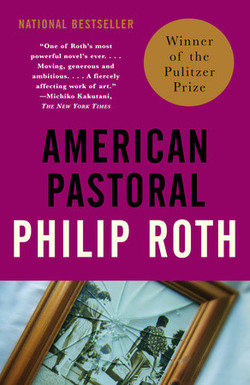 American Pastoral by Philip Roth
In postwar America, Swede Levov watches his seemingly perfect life fall apart when his daughter's new political affiliation leads to a savage act of political terrorism. Nearly twenty years after its publication,
American Pastoral
remains extremely relevant and well worth reading. The film stars Ewan McGregor, Dakota Fanning, and Jennifer Connelly.
RELEASE DATE: 2016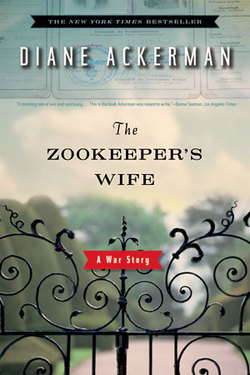 The Zookeeper's Wife by Diane Ackerman
After the Warsaw zoo is bombed, zookeeper Jan Zabinski and his wife Antonia (played by Jessica Chastain) manage to save more than three hundred people from the Nazis by hiding refugees in empty animal cages. This stunning piece of World War II literature is based on a true story.
RELEASE DATE: 2016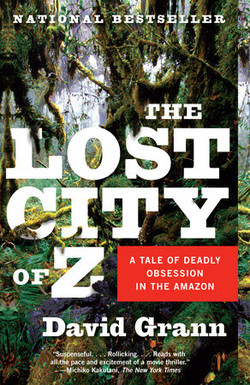 The Lost City of Z by David Grann
In 1925, British explorer Percy Fawcett set off into the Amazon rainforest in search of a fabled civilization, only to never return. In this piece of narrative nonfiction, David Grann begins his own quest into the Amazon, interweaving Fawcett's story with his own. Both stories will combine to create an epic adventure for moviegoers.
RELEASE DATE: 2016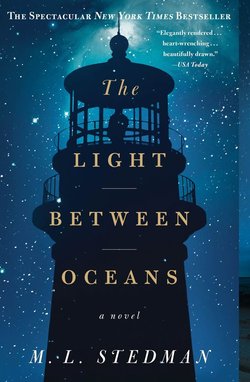 The Light Between Oceans by M.L. Stedman
When a dead man and living baby wash up on the shores of a remote island off the coast of Australia, the lighthouse keeper and his wife decide to claim the baby as their own. When they later return to the mainland, though, they learn their choice has had devastating effects on one life. Michael Fassbender, Alicia Vikander, and Rachel Weisz bring this beloved novel to the big screen.
RELEASE DATE: September 2, 2016